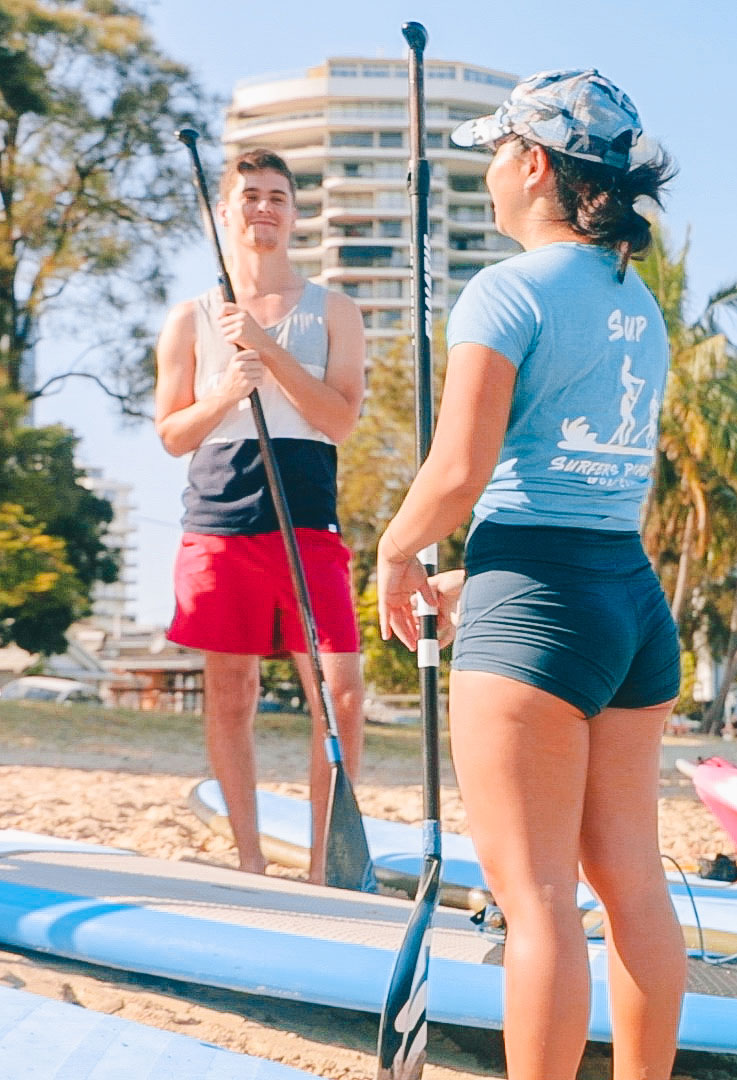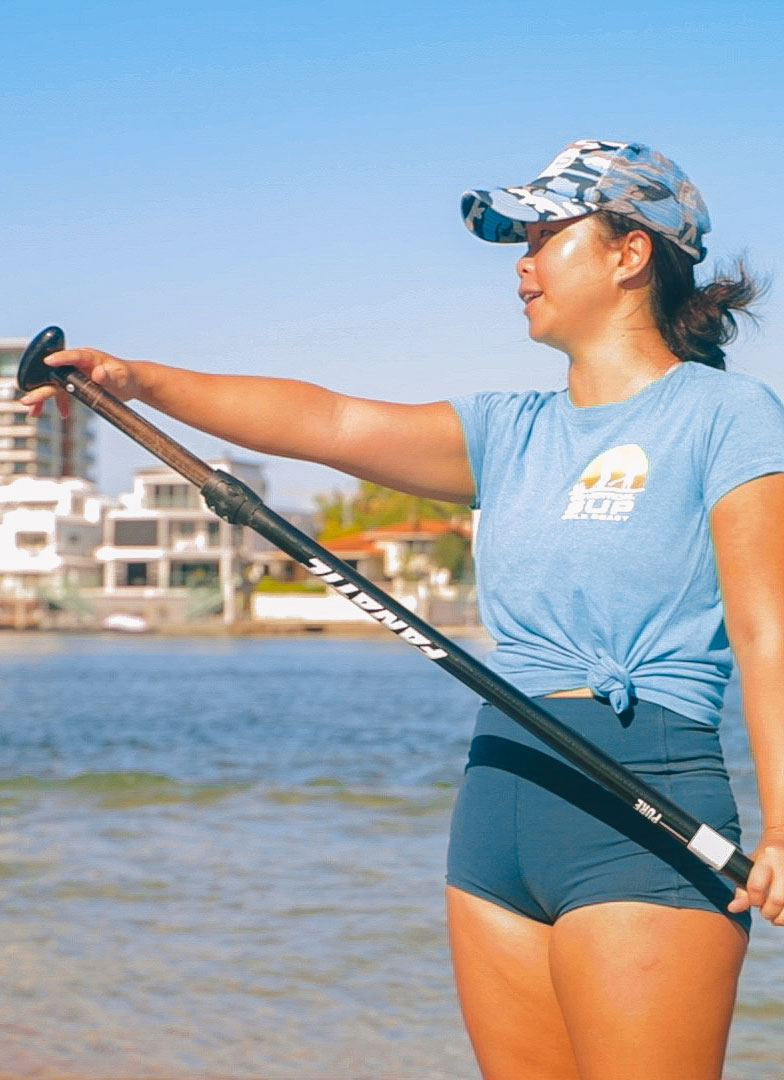 SUP Lessons
Group or Private Lessons Available on the Gold Coast
The first thing you must know about stand up paddle boarding on the Gold Coast is that it's super easy to learn with instruction from our fully accredited Go Vertical SUP coaches, showing you "how to" and being with you every step of the way.
In the private lesson you get to learn a lot more about paddle technique advance turns and stances, to generally improve your strength of paddle technique and balance. You will advance a lot quicker in a Private lesson under the gentle guidance of our professional instructor.
Private lessons allow us to cater to your requirements depending on your fitness level so we can go at your pace. The lesson is a full hour so there's plenty of time to tweak your paddle technique and for you to ask questions and to gain more information on paddling. Immediately after your lesson you have half an hour (free) board hire to practice your skills and the opportunity to ask a few more questions afterwards.
Share the memories
We take photos and videos to show you your improvement over the lesson and share photos on social media (included cost).
It's a fun way to learn this incredibly fun sport and it's super safe as you are with an instructor at all times on the water.
We provide life jackets for non-swimmers and the lesson can be done in shallow water. We paddle on flat water only but can teach some to surf techniques to those who want to eventually SUP Surf.
Whether you take SUP on as a new sport (racing, surfing) or fitness regime (marathon races or paddle fitness groups) or perhaps it will be just be a fun thing to do socially, you will need to know all there is to know about techniques in order for you to protect your body from ailments caused by irregular paddling and to gain the best possible strength through "know how" to become more of a proficient paddler.
You will love it!
Qualified instructors – Top quality equipment – Flexible time slots
Qualified Instructor

SUP

Personal Floatation Devices (PFD)
Qualified Instructor

SUP

Personal Floatation Devices (PFD)
1 Hour SUP Lesson
PRIVATE LESSON
Qualified Instructor

SUP

Personal Floatation Devices (PFD)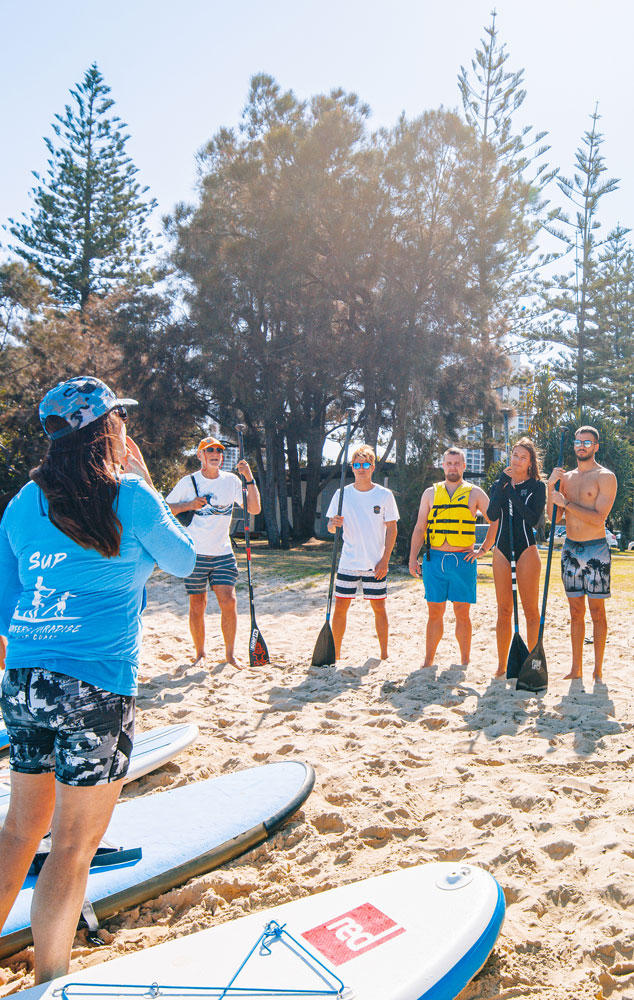 Group Lessons


1 hour fully instructed stand up paddle board lesson
Our group lessons are the best way to achieve the basics of paddle boarding, achieve natural balance on the boards, have fun on the water and create memories. Not only is it easy to learn but its huge fun for all ages and fitness levels.
Our professional instructors will teach you all you need to know to get started, do a demo for you to see how to, then get you on the water paddling pretty quickly.
Ensuring you Improve your balance first and then incrementally further your paddle knowledge to progress into a more proficient paddler.
All our lessons are on flat water, are fully instructed and you will be amazed on how quickly you become balanced and paddling like a champ!
Lessons available at Budds Beach daily- 9am and 1pm
Children 8+
Small groups – Qualified instructors- Top quality equipment
Includes
Full instruction
Life jacket (if required)
Photos on Social media

Great for team building, Large groups, Special events – Family get togethers
Hire a SUP Today…It's Easy & Fun!